Drag to explore the materiality
Elegance Birch
Tags
Bedroom Furniture
Kitchen Furniture
Retail Furniture
Other Furniture making
Internal cladding/panelling
Veneered Plywood
Oak
Real Wood
Decorative poplar plywood with birch veneer faces, this lightweight panel from Garnica with a European poplar core comes in a choice of decorative finishes featuring soft, warm tones and an elegant grain.
Veneered Elegance is ideal for indoor furniture and decoration including walls, ceilings, doors/frames, exhibitions, shopfitting and kitchen cabinetry. Available with a UV varnished finish on one or both faces, highlighting the natural grain of the wood and increasing surface hardness.
Elegance panels, constructed from premium single piece core veneers from sustainably certified European poplar plantations are lightweight, allowing for easy machining and transportation. They are virtually void-free with no telegraphing whilst also being exceptionally flat and stable, with excellent bond quality and highly-machinable properties.
PEFC Certified
CE
CARB
Glue Type: Class 1 (interior)
Quality Faces : B/BB (BB/BC available on request)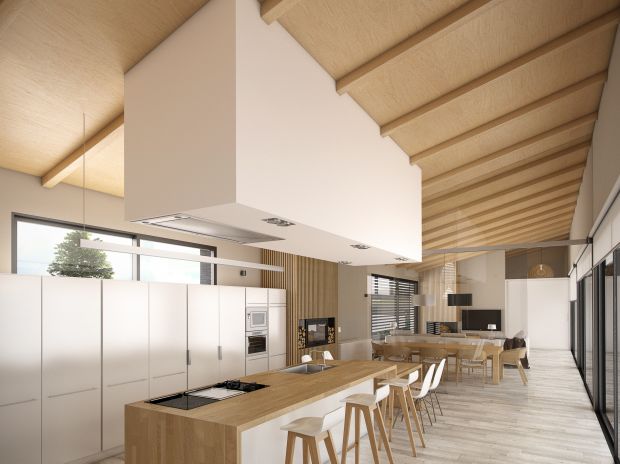 Similar Materials
Here's a selection of similar materials based on this material's characteristics:
Bedroom Furniture
Kitchen Furniture
Retail Furniture
Other Furniture making
Internal cladding/panelling
Veneered Plywood
Oak
Real Wood
Product Gallery