Drag to explore the materiality
Clean Spruce
Tags
Bedroom Furniture
Kitchen Furniture
Retail Furniture
Other Furniture making
Internal cladding/panelling
Other Decorative materials
Wood veneers
MDF
Edge Banding
Beige
Real Wood
Wood Grain
Nordus from Decospan offers an accessible collection of veneered panels reflecting the principles of modernist Scandinavian interior design, aiming to share the beauty of nature and enjoy it in an environmentally responsible manner.
For the Nordus collection, the best softwood and birch is carefully processed into finely cut veneer with emphasis on full optimisation of the raw materials. Advanced surface treatments then enhance the unique beauty of wood, highlighting the 3D aspect and the simple elegance of Nordus also provides daily practicality.
Finishing options including metallic shades, ash grey or neutral white accents allowing Nordus easy integration in a huge variety of interior schemes.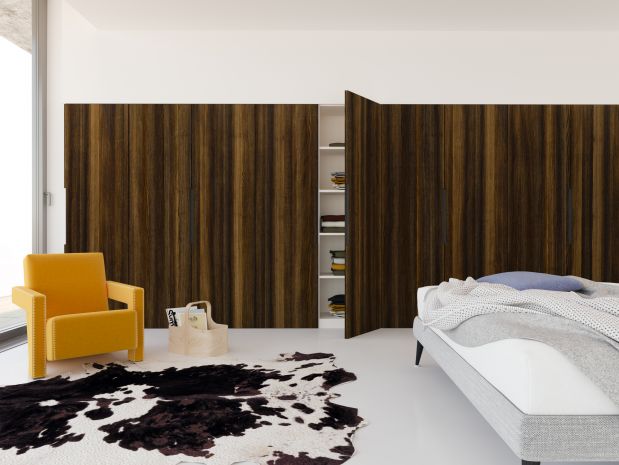 Similar Materials
Here's a selection of similar materials based on this material's characteristics:
Bedroom Furniture
Kitchen Furniture
Retail Furniture
Other Furniture making
Internal cladding/panelling
Other Decorative materials
Wood veneers
MDF
Edge Banding
Beige
Real Wood
Wood Grain
Product Gallery