Drag to explore the materiality
Accoya Anthracite
Tags
Outdoor applications
Charred External Cladding
External Cladding
Grey
Real Wood
Charred timber cladding is a modern application of the ancient Japanese art of charring timber to provide a beautiful and long lasting timber cladding. This is a technique that Shou Sugi Ban have over 8 years of expertise in. The manufacturing process is detailed, accurate and dangerous; one that Shou Sugi Ban have perfected.
Traditional techniques are used to offer uniqueness to each individual project. There are many finishes and textures that can be provided for interior and exterior projects. From the traditional highly charred fragile looking to the sleek and contemporary finish.
Charred Accoya® Cladding is manufactured exclusively by a dedicated team of skilled craftsmen in the UK. A beautiful and distinctive finish is achieved in the Shou Sugi Ban way on the most stable and durable timber available.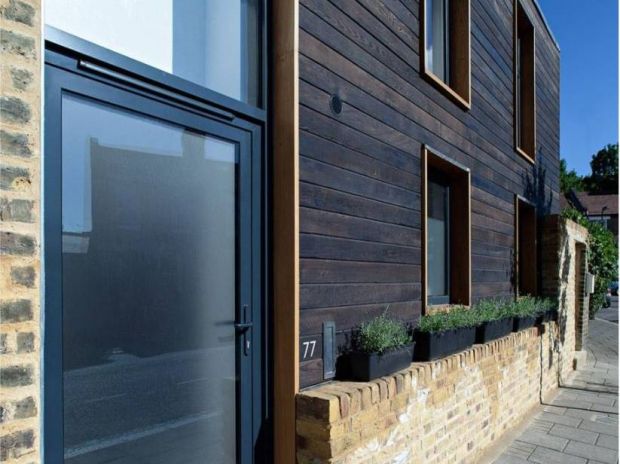 Similar Materials
Here's a selection of similar materials based on this material's characteristics:
Outdoor applications
Charred External Cladding
External Cladding
Grey
Real Wood