Drag to explore the materiality
53795 Concrete Grey
Specific Criteria
Flame retardant
Moisture resistant
Thermoformable
Antibacterial
Decorative
Tags
Retail Furniture
Other Furniture making
Laminate
Thermoplastic
Grey
Solid Colour
KYDEX® 3D thermoplastic laminates enable designers to incorporate compound corners and contoured edges, logos and wire management holes whilst eliminating unsightly seams and the need for edge banding typically associated with high pressure and thermo-formed surfaces. Its high impact resistance minimises the costly maintenance associated with other membrane pressed and flat laminates.
Available in Extreme Durability (XD), Extreme Durability with Antimicrobial Product Protection (XD MB) and Wood Grain (XDWG) product grades.
Tough stains, scuffs, and graffiti can be removed from KYDEX® surfaces without staining, fading, or surface damage and no other thermoplastic sheet stands up to impact, scratching, and gouging like KYDEX® sheet.
KYDEX® sheet offers unprecedented design and manufacturing flexibility, with numerous grades available to provide the properties and certified ratings required for specialised applications.
KYDEX® sheet is also available in a range of standard colours, realistic wood grains and metallics, as well as custom colours and a range of designs to enhance many commercial, retail or institutional styling themes.
Suitable for use in aircraft interiors, mass transit vehicle interior components, equipment housing, medical products, kiosk housing, shopfitting and various display applications.
Watch our video below; https://youtu.be/-pM9QVpBwHs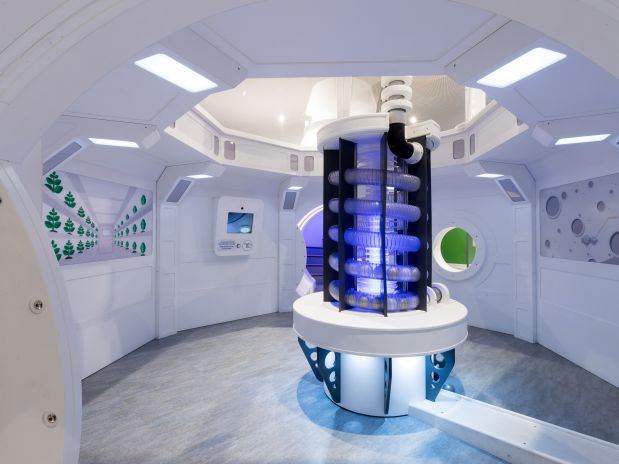 Similar Materials
Here's a selection of similar materials based on this material's characteristics:
Retail Furniture
Other Furniture making
Laminate
Thermoplastic
Grey
Solid Colour
Product Gallery