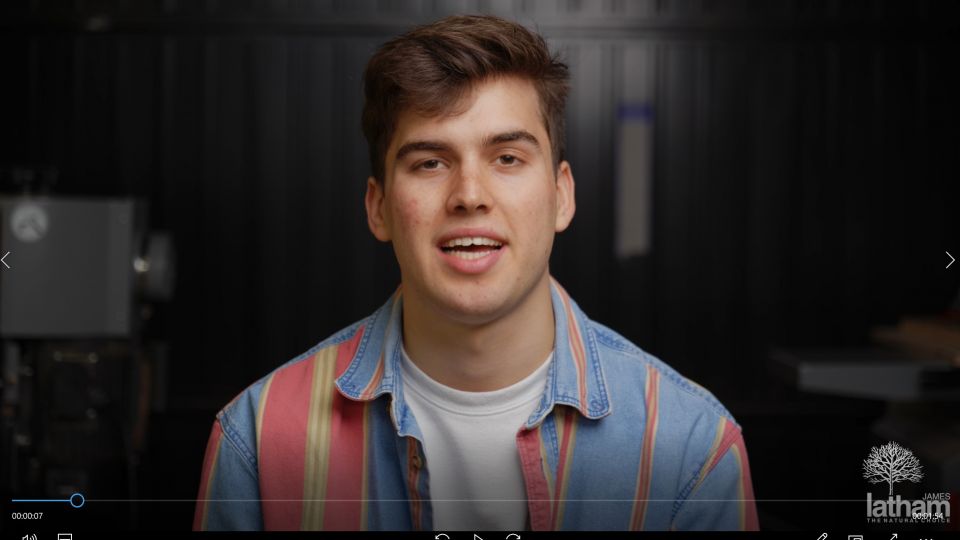 Sean Evelegh - White Ash
Here at James Latham, we have invested a lot of time in developing our knowledge of the complex North American lumber market. We are very careful with where we procure our North American species from. The quality and characteristics of Ash, Maple, Cherry and Walnut are all relative to the area of origin and the mills that process them, from log, through cutting, kilning, and grading.
We always focus on the quality of the lumber and the yield it will give our customers. In this video, Sean used our White Ash. This was the ideal material to use on his project as it can handle any wood working process, from turning to bent lamination. White ash has lovely grain and a few open pores, so once your piece has been stained, you can still see the grain, leaving a beautiful effect. White Ash is increasingly being used for joinery, furniture making, shopfitting panelling and flooring.
So we're sure you'll find a use for it! Length ranging from 1.8m to 4.5m and width from 100mm to 300mm, you'll be sure to find something that meets your needs! To find out more, please visit https://www.lathamtimber.co.uk/products/hardwoods/north-american/white-ash#276
Watch our video below;
https://www.youtube.com/watch?time_continue=8&v=aYQbLbBrdEQ&feature=emb_logo